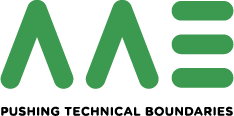 Rembrandts STEAM Foundation is a Dutch Non-Profit organization that started as the First native Dutch robotics team, also known as Team Rembrandts. Team Rembrandts, team 4481, is a robotics team located in Eindhoven with students from Fontys University of Applied Science, Zwijsen College and Heerbeeck College. HBO, WO, MBO and High school combined all together. On the team, students work alongside an experienced group of mentors and senior students, to build robots to compete at the FIRST Robotics Competition every year and getting kids and youngsters enthusiastic about STEAM (Science, Technology, Engineering, Arts & Math) by organizing learning activities and events that not only have a great technical content, but are also appealing and attractive to the target group.
This is all possible with the help and support of all our partners.
WE DID IT! Team Rembrandts won the FIRST Championship 2019 in Detroit!
On kingsday, in the year of Rembrandt, 6.393km away from home, We (Team Rembrandts) won the FIRST Championship 2019 in Detroit! The team consisting of students from Fontys Engineering Eindhoven, Zwijsen College Veghel and Heerbeeck College Best. We may call ourself world champion after managing to leave over 4.000 other FRC teams behind them.
Goal of the game
During this year's game two alliances of three teams competed to score as many points by placing disks (Hatch) and balls (Cargo) at different locations on the field. At the end of the match extra points were scored by elevating the robots onto platforms with different heights. The alliance that scored the most points after two and a half minutes won the match.
The road to victory
After the preliminary rounds in February where we got to the semi-finals twice and won several awards, the team managed to qualify for the FIRST Championship 2019. At the FIRST Championship all the qualified teams were divided over 6 divisions. After we took the win in our division, we competed against the other division winners. In the end, the top two divisions would compete for the title in a best out of three rounds. And so it happened .. We ended up in the second best place which allowed us to compete for the world title against the number one. After two nerve wrecking finals matches with one loss and one win, we won with our alliance the third final match with a one point differences in our favour. We became the first European team to win a FIRST Championship.
This is the seventh year we participated in the competition and the 6th time we have been qualified for the FIRST Championship. With this win we are already qualified for the FIRST Championship 2020.
We want to thank every partner, every company, every person that has contributed to the team over the past seven years. This is a world class achievement and we couldn' t have done it without you! Thank you and cheers to the future!